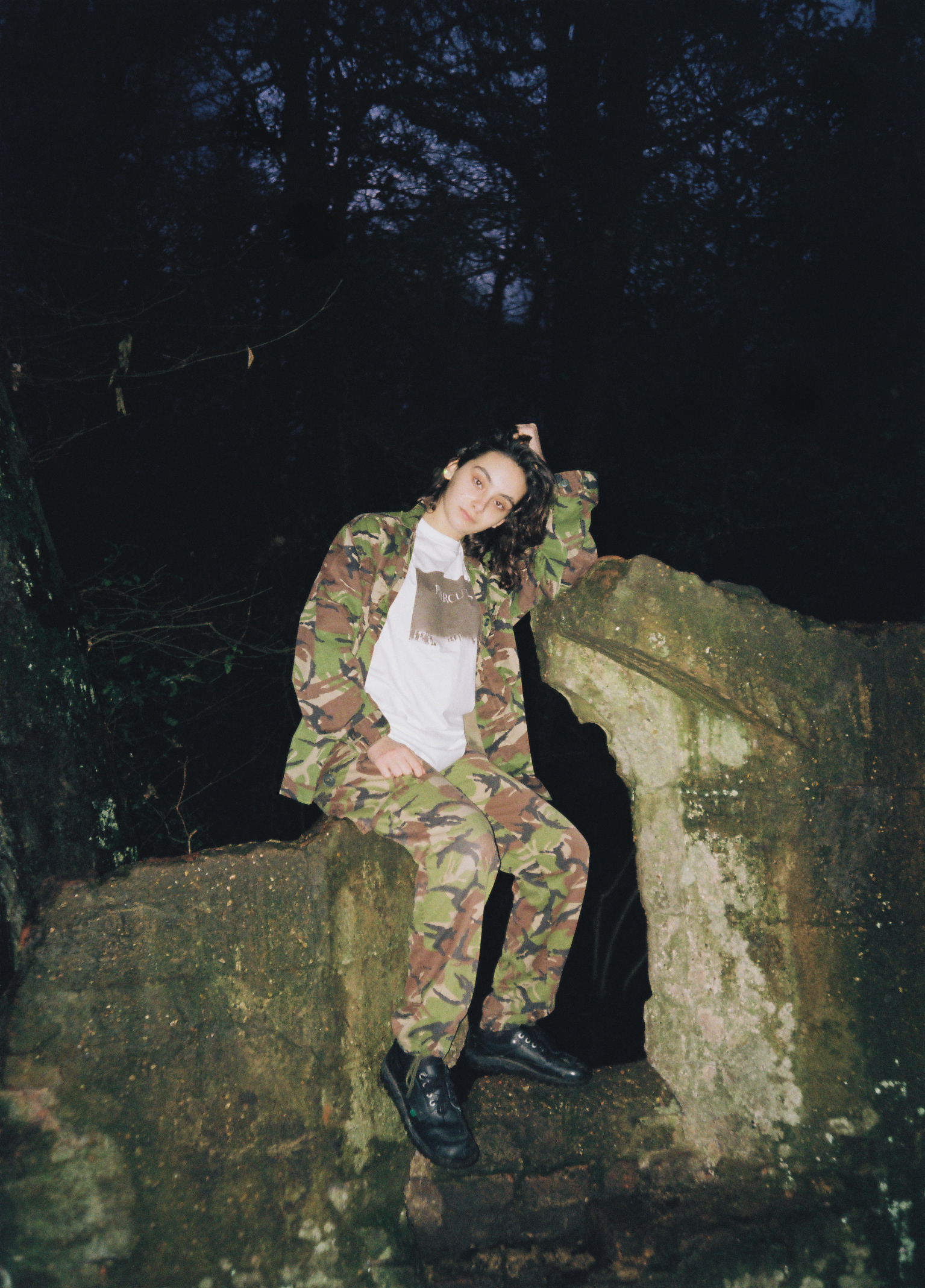 Our first venture into the world of fashion is a t-shirt handmade by us in London.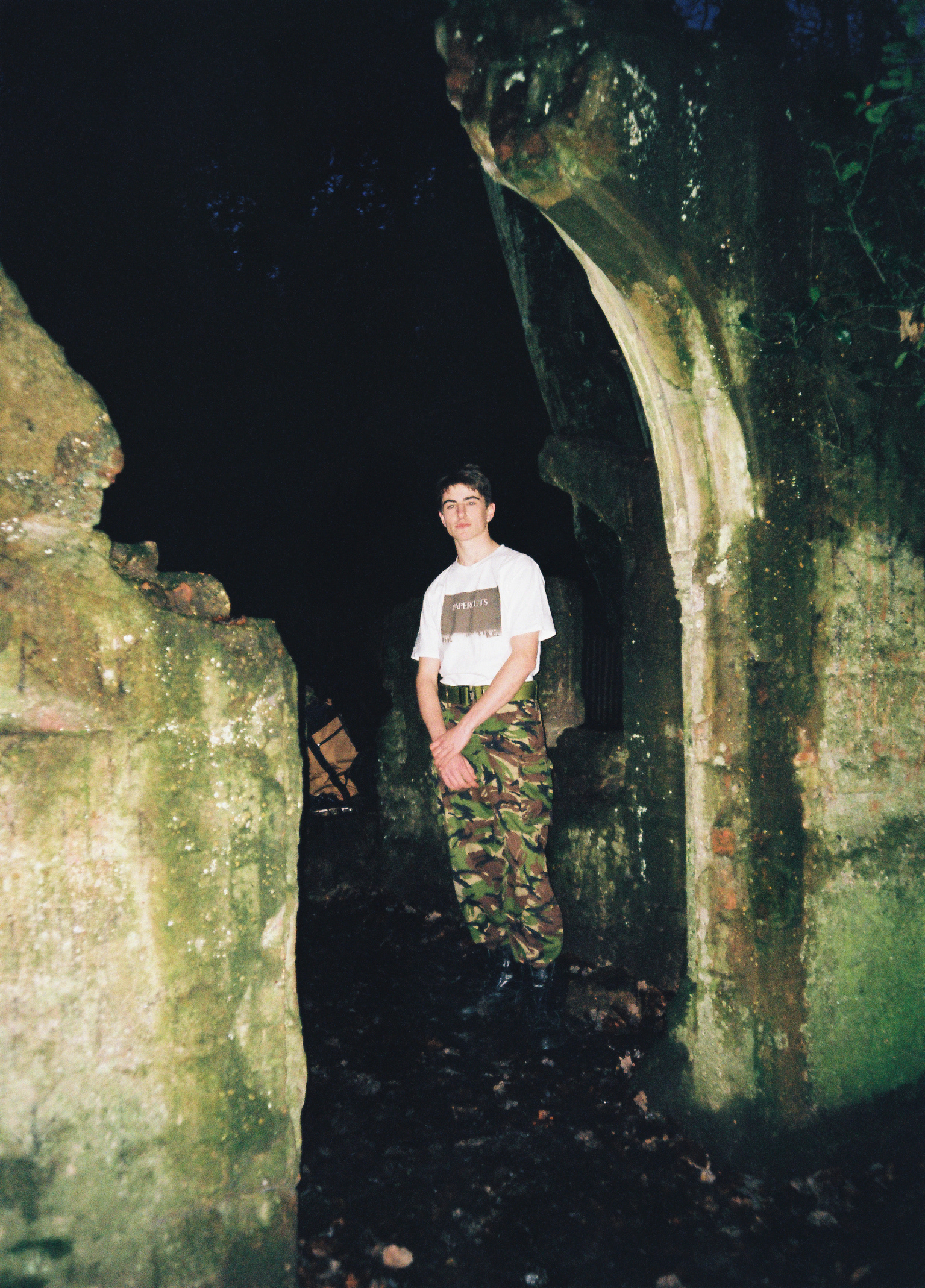 The shirt features a chest print of a photo taken with a misaligned shutter on film. We've added the Papercuts logo on top.
On the back is a quote from Galileo: "Passion is the genesis of genius". This makes reference to a future project.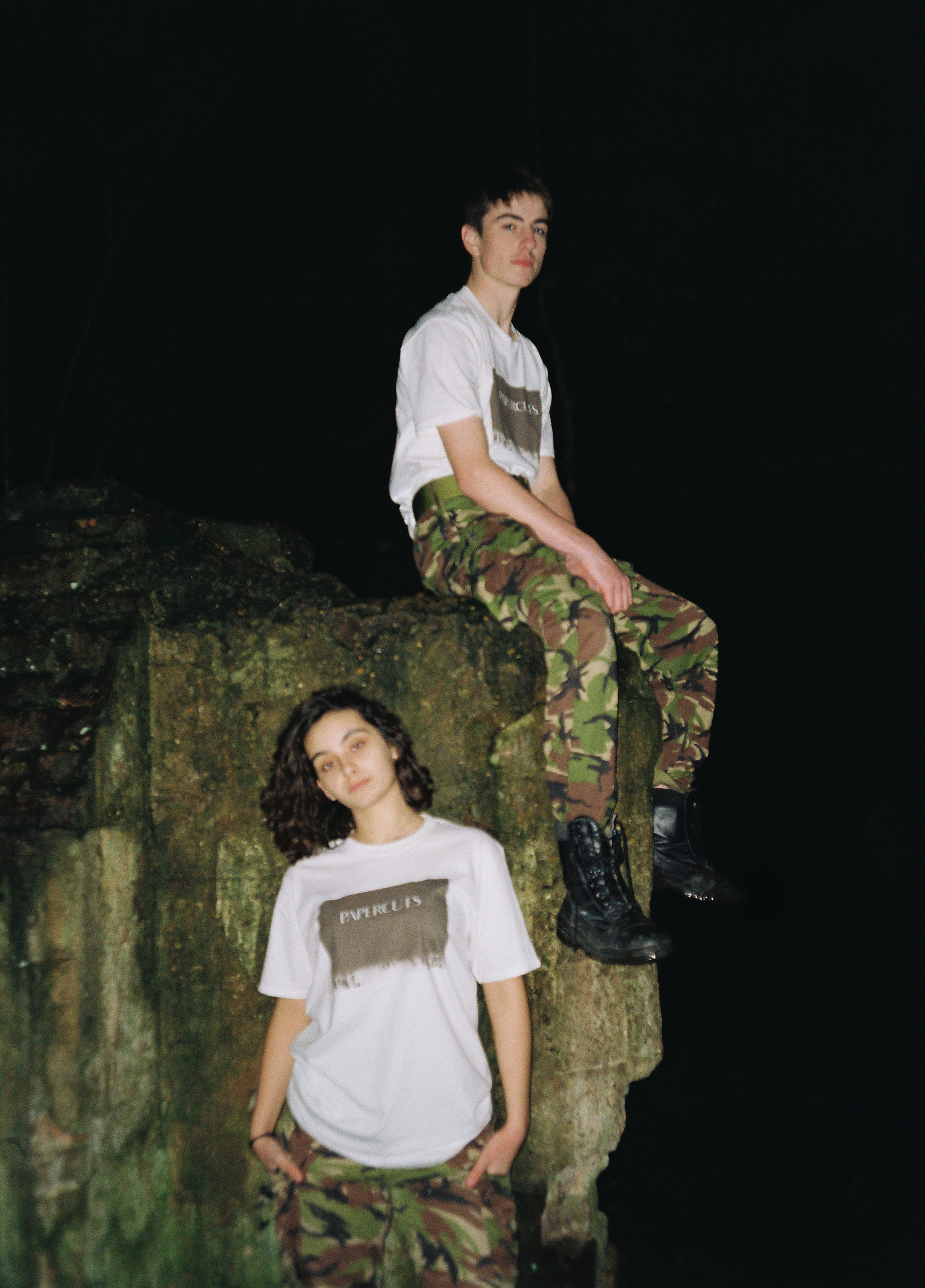 We took the photos for this shirt at night in a South London wood, utilising the stark juxtaposition between the harsh white of the flash and the empty darkness of the surrounding forest.